Best battery apps for mobile phones
The best battery apps can optimize how long your smartphone lasts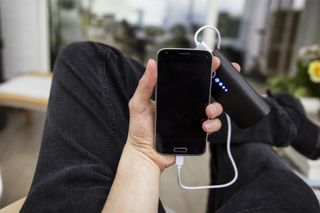 Your smartphone still needs one of the best battery apps, even as the batteries in phones get bigger than ever. (The Galaxy S20 Ultra features a 5,000 mAh power pack, for example, and it's not the only phone with a beefy battery.) Long battery life is an important part of the mobile lifestyle —  after all, the most feature-rich phone in the world won't do you much good if it's out of juice. 
But even if your smartphone isn't equipped with a ginormous battery, you can still get through the day without having to run to the nearest charging cable. Equip your current device with a good battery monitoring app, and you can get detailed information on the state of your battery's health. Some of these apps even come with power saving features that help you configure device settings in order to maximize your battery life. 
Here are the best battery apps for making your iPhone or Android device last a long time.